Summary
The 9th district is based in Northwest Ohio, including Toledo and the western Lake Erie coast. The incumbent is Democrat Marcy Kaptur, who was re-elected with 63.1% of the vote in 2020.[1] She is running for re-election.
This district is included on the list of Democratic-held seats the National Republican Congressional Committee is targeting in 2022.[67] The seat was significantly changed due to redistricting, losing all of its territory in Lorain and Cuyahoga counties while picking up more territory in northwest Ohio. This turned the district from a safely Democratic seat to a competitive one.
Source: Wikipedia
Marcy Kaptur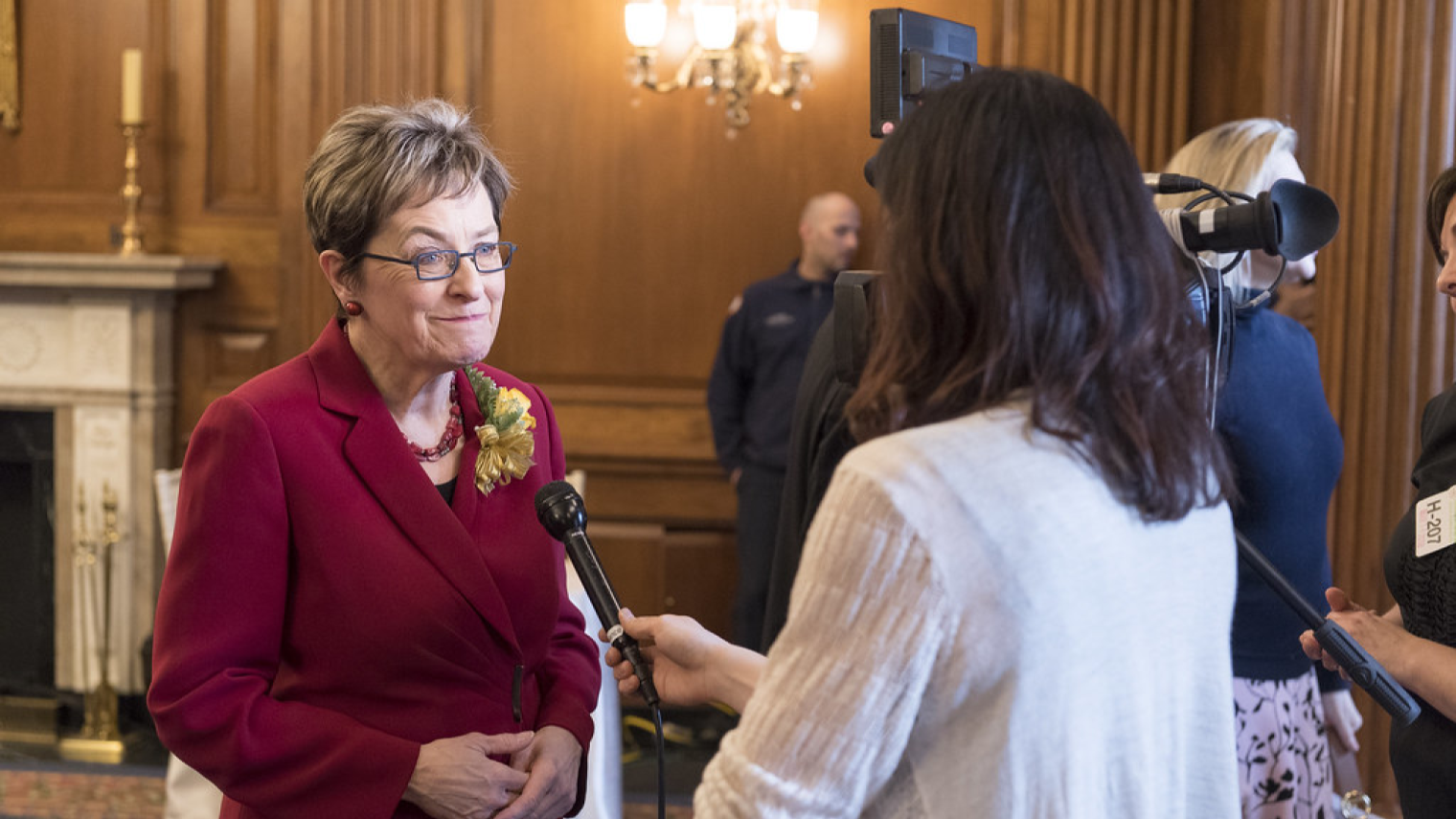 Current Position: US Representative for OH 9th District since 1983
Affiliation: Democrat
Candidate: 2022 US Representative for District 9
Other Positions:  
Chair, Subcommittee on Energy and Water Development – House Appropriations
Featured Quote: 
ur $5 billion #RestoringCommunitiesLeftBehind Act will rehabilitate and weatherize homes, improve accessibility, and ease the burden of property taxes in under-resourced neighborhoods. Investing in communities = building up middle-class families. It's time to pass this bill.
For more information, go to this post.
J. R. Majewski
Current Position: Senior Leader in the nuclear industry for District
Affiliation: Republican
Candidate: 2022 US Representative for District 9
I Believe In The American Dream
I'm the great-grandchild of European immigrants, and the grandchild of war veterans. I was born in 1979 on Veteran's Day in Toledo and grew up in the old Polish village, right off Lagrange Street.
I graduated from Calvin M. Woodward, joined the United States Air Force, got a master's degree and certification in Project Management, and spent many years in both the Nuclear and Automotive Industry.
I know what it's like to work hard and achieve the American Dream and I want to keep the same opportunity available to all of you!
For more information, go to this post.