Summary
Current Position: US Representative for OH 2nd District since 2012
Affiliation: Republican
Former Position: Physician, US Army Reserve from 1998 – 2013
Featured Quote: 
Inflation does matter. Long-term inflation makes it that much harder for working class families to get by. It also depreciates the value of Americans' hard-earned retirement savings and makes every-day necessities harder to afford. We can't spend our way out of this problem.
Featured Video: 
Rep. Brad Wenstrup's full questioning of Vindman and Williams | Trump impeachment hearings
News
CINCINNATI —
Washington is on edge Friday night.
National security chiefs have warned the White House about the possibility of another terrorist attack in Kabul over the next few days.
Several thousand more evacuations occurred Friday.
Thirty-six hours after the carnage in Kabul where at least 170 people were killed and more than 200 were wounded, the Pentagon stuck to the planned withdrawal date of Aug. 31.
"I feel sad, I feel angry and I'm doing a lot of praying," said Congressman Brad Wenstrup in an interview Friday afternoon.
He and Congressman Steve Chabot pulled no punches with their words of reaction to the volatile situation overseas.
"This thing thus far has been such a debacle," according to Chabot. "I really think it's the worst foreign affairs disaster that we've seen in American history."
Twitter
About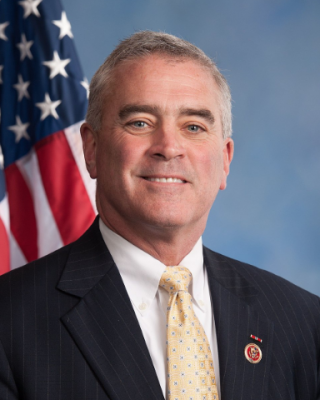 Source: Government page
Brad Wenstrup was elected in 2012 to represent the people of Ohio's Second Congressional District in the United States House of Representatives.  He brings experience as a doctor, Army Reserve officer, Iraq War veteran, and small business owner to help Congress tackle the economic and security challenges facing the nation.
In the 116th Congress, Brad serves on the House Committee on Ways and Means and the House Permanent Select Committee on Intelligence. He previously spent six years on the Armed Services Committee and the Committee on Veterans' Affairs. As a member on the Ways and Means and Intelligence Committees, Brad is working to address the national health and systemic poverty issues, while strengthening our national security. He has long been a voice of support for southern Ohio's veteran community.
A Cincinnati native, Brad graduated from Saint Xavier High School and the University of Cincinnati.  He went on to earn a medical degree in Chicago as a podiatric physician and after completing his surgical residency he established private practice in Cincinnati, treating patients for 26 years.
Brad has served in the U.S. Army Reserve since 1998, currently holding the rank of colonel.  In 2005-06, he served a tour in Iraq as a combat surgeon, and was awarded a Bronze Star and Combat Action Badge for his service.   In 2018, Colonel Wenstrup was awarded the Soldier's Medal for heroism.
During his time in Congress, Brad is fulfilling his Reserve duties by serving as the Medical Policy Advisor for the Chief of the Army Reserve as well as seeing patients at Walter Reed National Military Medical Center in Bethesda.
Brad and his wife, Monica, reside in Cincinnati with their two children.
Voting Record
Caucuses
Republican Study Committee
Air Cargo Caucus
Experience
Work Experience
Physician,
Wellington Orthopaedic & Sports Medicine
1999 to present
Combat surgeon
2005 to 2006

Iraq

Private practice doctor
1986 to 1999
Education
Personal
Birth Year: 1958
Place of Birth: Cincinnati, OH
Gender: Male
Race(s): Caucasian
Religion: Roman Catholic
Spouse: Monica Wenstrup
Contact
Email:
Offices
Washington D.C. Office
2419 Rayburn H.O.B.
Washington, DC 20515
Phone: (202) 225-3164
Fax: (202) 225-1992
Peebles Office
170 North Main St.
Peebles, OH, 45660
Phone: (513) 605-1380
Fax: (937) 798-4024
Anderson Township Office
7954 Beechmont Ave, Suite 200
Cincinnati, OH 45255
Phone: (513) 474-7777
Fax: (513) 605-1377
Web
Government Page, Campaign Site, Twitter, YouTube, Facebook, Wikipedia
Politics
Source: none
Campaign Finance
Open Secrets – We Follow the Money
Voting Record
VoteSmart – Key Votes & Ratings
Search
Wikipedia Entry
Brad Robert Wenstrup (born June 17, 1958)[1] is an American politician, U.S. Army Reserve officer,[2] and doctor of podiatric medicine, who has been the U.S. representative for Ohio's 2nd congressional district since 2013. A Republican, he upset incumbent U.S. Representative Jean Schmidt to win the 2012 Republican primary election.
Wenstrup is a colonel in the U.S. Army Reserve[3] and an Iraq War veteran. After the shooting of Congressman Steve Scalise on June 14, 2017, Wenstrup attended to Scalise until he was transported to MedStar Washington Hospital Center.[4] For his actions during the shooting, he was awarded the Soldier's Medal.[5]
Early life, education, and medical career
Wenstrup was born and raised in Cincinnati, Ohio, the son of Joan (née Carletti) and Frank John "Jack" Wenstrup. His father was of German, Irish, and English descent, and his mother was of Italian ancestry. He has a sister, Amy Castellini.[6]
In 1976, Wenstrup graduated from St. Xavier High School in Cincinnati.[7] In 1980, he graduated Omicron Delta Kappa and cum laude with a B.A. in psychology from the University of Cincinnati, where he was a member of the Sigma Alpha Epsilon fraternity. He then attended the Scholl College of Podiatric Medicine of Rosalind Franklin University of Medicine and Science, where he earned an B.S. in biology and a Doctor of Podiatric Medicine degree, graduating in 1985.
Career
Wenstrup practiced podiatric medicine in Cincinnati for more than 24 years[8] before being elected to Congress.
Military service
Wenstrup joined the United States Army Reserve in 1998, attaining the rank of colonel in March 2017.[9] In 2005 and 2006, he served a tour in Iraq with the 344th Combat Support Hospital.[10] He called his deployment "the worst thing that ever happened to me and the best thing I ever got to do."[11] Wenstrup was awarded the Bronze Star Medal and Combat Action Badge.[9]
During Wenstrup's tour of duty in Iraq, his sister asked what she could send him. He told her, "I wear the same clothes everyday, we're fed, and most days I'm not leaving the base. But the people here have nothing. They were under an oppressed regime and have had nothing for so long." His sister helped organize donations of toys, school supplies, and hygiene supplies donated by local companies, and Wenstrup worked with the base chaplain to distribute the donations to the locals.[12]
2009 Cincinnati mayoral election
Wenstrup ran for mayor of Cincinnati against incumbent Democrat Mark Mallory in 2009. Mallory defeated Wenstrup, 54% to 46%.[13]
U.S. House of Representatives
Elections
2012
Wenstrup ran for the U.S. House of Representatives in the newly redrawn Ohio's 2nd congressional district, held by incumbent Republican U.S. Congresswoman Jean Schmidt. He was endorsed by the Anderson Tea Party and the Ohio Liberty Council, a coalition of Ohio Tea Party groups.[14] In a surprise, he defeated Schmidt in the March Republican primary, 49% to 43%.[15] She carried six counties (all in the district's eastern part), while Wenstrup won the two most populous counties (both in the western part): Hamilton County and Clermont County.[16]
In the general election, Wenstrup defeated Democratic nominee William R. Smith, 59%–41%.[17][18]
2014
Wenstrup was reelected, defeating Democratic nominee Marek Tyszkiewicz 66%–34%.[19]
2016
Wenstrup was reelected to a third term, defeating Democratic candidates William Smith and Janet Everhard 65%–32.82%–2.17%.[20]
2018
Wenstrup defeated Democratic candidate Jill Schiller, 58% to 41%, to win election to a fourth term.
2020
Wenstrup defeated Democratic candidate Jaime Castle, 61% to 39%, to win a fifth term.[21]
Tenure
Wenstrup began his first term on January 3, 2013. During his first year in office he held an open town hall meeting in each of his congressional district's eight counties.
In 2013 Wenstrup's office conducted a customer service survey.[22] According to Roll Call, very few congressional offices have conducted "genuine" surveys of constituents, instead surveying with "loaded" questions designed to achieve certain results.[23] According to the survey, 75% of respondents were "satisfied" or "very satisfied" with their experience with Wenstrup's office.[22]
Wenstrup was an original co-sponsor of H.R. 3949, the VA Prescription Data Accountability Act 2017, which became law during the 115th Congress, in 2017. The bill helps protect veterans receiving prescription medications and prevents misuse of such medications.[23]
Texas v. Pennsylvania
In December 2020, Wenstrup was one of 126 Republican members of the House of Representatives to sign an amicus brief in support of Texas v. Pennsylvania, a lawsuit filed at the United States Supreme Court contesting the results of the 2020 presidential election, in which Joe Biden defeated[24] incumbent Donald Trump. The Supreme Court declined to hear the case on the basis that Texas lacked standing under Article III of the Constitution to challenge the results of an election held by another state.[25][26][27]
Committee assignments
Caucus memberships
Personal life
Wenstrup is married to Monica Wenstrup (Klein), who works as a financial consultant.[29] They have two children.[2] They adopted a daughter in 2019.[30]
References
External links
Recent Elections
2018 US Representative
| | | |
| --- | --- | --- |
| Brad Wenstrup (R) | 166,714 | 57.6% |
| Jen Schiller (D) | 119,333 | 41.2% |
| James Condit Jr. (G) | 3,606 | 1.2% |
| TOTAL | 289,653 | |
Source: Ballotpedia
Finances
WENSTRUP, BRAD R has run in 5 races for public office, winning 4 of them. The candidate has raised a total of $5,772,048.
Source: Follow the Money
Committees
Committees
House Permanent Select Committee on Intelligence
House Committee on Ways and Means
Subcommittees
Defense Intelligence and Warfighter Support
Counterterrorism, Counterintelligence, and Counterproliferation
Oversight, Worker and Family Support
Voting Record
See: Vote Smart
New Legislation
Source: Congress.gov
Issues
Source: Government page
Committees
Committee on Ways & Means

Subcommittee on Oversight
Subcommittee on Worker & Family Support

United States House Permanent Select Committee on Intelligence

Subcommittee on Defense Intelligence and Warfighter Support
Subcommittee on Counterterrorism, Counterintelligence, and Counterproliferation
Legislation
Issues
Governance
Budget & Spending
Irresponsible spending and borrowing has been a fact of Congress for the last generation. Now, America faces a debt crisis that threatens our security and prosperity, driven by mandatory spending that is on autopilot towards steeper deficits. Because of this growing debt, we are spending hundreds of billions on interest payments every year – dollars that could and should be going toward actual functions of government rather than our creditors.
We must make spending reforms now to ensure a stronger, better America for tomorrow's generations. Modernizing our mandatory spending programs will adapt them to better serve Americans in the 21st Century and minimize the debt burden we hand to our children. When it comes to the spending that Congress does vote on every year, we must ensure that balancing our budget is as important a priority as the programs that ask for more funding year after year.
Civil Rights
2nd Amendment Rights
As a gun owner and active member of the U.S. Army Reserve, I approach our Second Amendment rights with a deep respect for firearms. Millions of Americans safely and routinely own and use firearms for hunting, sport, and self-protection. This includes many residents of southern and southwest Ohio, and many of our friends and neighbors. Our founders enumerated firearm ownership as a right alongside the right to free speech and the right to a fair trial in the original Bill of Rights.
As witness to a mass shooting, I know there are legislative steps we can take to make mass-casualty shootings even rarer, including examining how we identify, diagnose, and treat mental illness; promoting strong family structures; and addressing the root causes of violence. I believe that these efforts, especially in regard to gun ownership, will have a more positive and dramatic effect and will lead to increased safety for all Americans.
I have serious concerns that broad attempts to limit the use and sale of firearms for legitimate purposes, such as hunting and self-defense, would not only limit the rights of law-abiding Americans, but would also not solve the problem of gun violence in our nation. As we explore potential policy solutions, we must not forget nor minimize the Second Amendment, which states, "…the right to bear arms shall not be infringed."
Democracy
The Legislative Process
Laws begin as ideas. First, a representative sponsors a bill. The bill is then assigned to a committee for study. If released by the committee, the bill is put on a calendar to be voted on, debated or amended. If the bill passes by simple majority (218 of 435), the bill moves to the Senate. In the Senate, the bill is assigned to another committee and, if released, debated and voted on. Again, a simple majority (51 of 100) passes the bill. Finally, a conference committee made of House and Senate members works out any differences between the House and Senate versions of the bill. The resulting bill returns to the House and Senate for final approval. The Government Printing Office prints the revised bill in a process called enrolling. The President has 10 days to sign or veto the enrolled bill.
Economy
Agriculture
No one knows agriculture issues better than the farmers who are working their fields every day, and I always enjoy visiting and learning from southern and southwest Ohio's agricultural leaders. Farmers are America's original small business owners, and their legacy of hard work remains fundamental to the strength of our nation.
Our district is rich in natural resources and agriculture is an important part of Ohio's economy.  Corn, soybeans, wheat, and cattle are just a few of our agricultural assets. We need to level the playing field for agriculture so our farmers can better compete and prosper in the global marketplace.  We must also get the government out of the way by keeping taxes and regulations low, allowing farmers to do what they do best without interference from Washington.
Jobs & Economy
The key to a strong economy is a free market system that values the contributions of every American worker. We unlock this growth with lower taxes, innovation, reduced red tape, and empowered consumers. A light regulatory structure – one where businesses and consumers have the freedom and flexibility to operate, innovate, and make real decisions –  is essential to reaching this goal and moving our economy forward. We must ensure the regulations we have are necessary, efficient, and enable growth.
We must also take steps to empower Ohioans to work. Addressing the "skills gap" facing our country is essential to unlocking continued economic advancements. This includes giving our states and local agencies the flexibility to address their region's unique employment needs, and the resources to equip those currently on the sidelines for entry into the workforce. Ohioans want to work, and America needs a 21st century workforce equipped to build and grow our 21st economy.
Taxes
Every year Americans dread the annual exercise of paying taxes, and it can be a major headache for businesses of all sizes as well. I believe our tax code should be focused on simplicity, fairness, and competitiveness. Over the last few decades, our tax code had lagged in all these areas, dragging our economy and making it harder for families to make ends meet.
In 2017 I was proud to support the Tax Cuts & Jobs Act, which is the most sweeping tax reform law in the last three decades. It provided tax relief to all Americans through lower personal tax rates, a doubled standard deduction (which over two-thirds of taxpayers take), and an expanded child tax credit. It also provides needed tax relief for businesses to energize our economy and make American companies competitive in the global marketplace.
Like a doctor regularly checks in on his or her patients, Congress must routinely examine our tax code for strengths to reinforce and deficiencies to correct. For something so deeply connected to the health of the economy, it is irresponsible to update our tax code only once in a generation. As a member of the House Ways and Means Committee, I will continue to push for updates to the code on a more regular and routine basis, and your feedback on the tax issues that matter most to you is crucial to that goal.
Education
Education
Providing a first-rate education for America's children is one of our greatest responsibilities and is essential to creating the educated, productive, and innovative workforce that will shape our economy. Students, parents, local school boards, states, and the federal government must work together in order to ensure our children receive the best education possible. To achieve this end, I support efforts to ensure states and local school districts have greater flexibility to pursue the programs and initiatives that best suit their unique needs.
Health Care
Health Care
Health care is a personal issue to each and every Ohioan. When the government gets involved, it's hard to maintain the decision-making between patients and their doctor. By handing power over health care decisions to federal bureaucrats, we stifle innovation, undermine our individual liberty, and introduce perverse incentives into the health care system.  As a doctor who served patients for over 26 years, I know that America's health care system is broken, where people are facing higher premiums and higher deductibles.
We need a health care system that keeps the government out of the doctor's office, protects the doctor-patient relationship, fosters competition and transparency, and increases health care choices.
Infrastructure
Energy
Our nation should be guided by an "all-of-the-above" energy policy that maximizes our resources and promises safe, secure, and affordable American energy. Our energy policy should meet the twin goals of reducing pollution and promoting a healthy environment, while also enabling our economy to thrive and keeping costs low for American consumers. These priorities are not mutually exclusive, and I believe we should strive to meet them together.
I support policies that avoid artificial government restrictions and expand access to all forms of American-made energy, which will create jobs and reduce energy costs. This must be a primary goal as we work to improve our nation's energy infrastructure. Reducing regulation and encouraging innovation will lead our nation toward a brighter energy future. Ohio has a leading role to play in this future, and I will continue working to ensure we bring down costs for consumers, create good paying jobs, and safeguard access to American energy.
Social Security
Social Security & Medicare
Social Security and Medicare are known as entitlement programs because our seniors have earned the benefits after a lifetime of work and contribution.
We need to maintain a strong and viable Social Security and Medicare program for our seniors. I know that our nation's seniors rely on the promises that were made to them for their future health care and retirement security. For far too long, politicians have failed to be honest about the fiscal state of Medicare and Social Security, and this false sense of security is putting the health and retirement of all Americans at risk. In the next two decades alone, nearly 80 million Americans will become eligible for Social Security benefits – putting the financial health of the program in jeopardy.
Rising health care costs and a growing older population that is living longer are threatening to bankrupt these vital programs.  Doing nothing is not an option – it would necessarily mean reduced future benefits.  In order to ensure that Medicare and Social Security remain viable for both today's and tomorrow's seniors, we need to preserve these programs for those in or near retirement and modernize them for younger generations by increasing competition, modernizing how benefits are calculated, encouraging additional ways to save for retirement, and empowering individuals to have more control over their care. My goal is to ensure that Social Security and Medicare meet the needs of seniors and taxpayers, now and into the future.
If you ever have a problem with your Social Security or Medicare benefits, don't hesitate to reach out to my office for assistance. Call my office at (513) 474-7777 and let my staff know what problems you are having.
Veterans
Veterans
As a veteran of the Iraq War, I have seen the heroism and sacrifice of members of our military firsthand.  Our district is rich in military families and veterans, and I believe that our country owes them an enormous debt of gratitude. I will continue to work to ensure our troops and their loved ones receive the first class benefits they have earned. Ever since I came to Congress, I have worked tirelessly toward this goal. I served for more than five years on the House Committee on Veterans' Affairs, where I worked closely on crucial legislation to reform the Department of Veterans Affairs (VA). While I was chairman of the House Veterans' Affairs Subcommittee on Health, I worked to ensure that our veterans receive the quality healthcare they have earned. I will continue to work toward that goal going forward.
These are just a few of the issues facing veterans today. Rest assured that I will continue to conduct rigorous oversight of the VA, reform the management and administration of the VA, and ensure veterans can obtain the benefits they earned through their service.
If you ever have a problem dealing with the VA, don't hesitate to reach out to my office for assistance. Call my office at (513) 474-7777 and let my staff know what problems you are having. Veterans deserve the best, and I won't stop working to ensure our government lives up to that standard.
Foreign Policy
As Ronald Reagan often cited, the United States of America is a shining city upon a hill in the world.
After defeating fascism in WWII, America led the way in establishing rules and norms that have created 70 years of growth and protected against another world war. It is up to American leadership to continue to lead on the values we know are important for human flourishing like free markets and freedom of expression.
As the world grows closer together through technology and trade, new threats are emerging. Countries like Russia, China, Iran, and North Korea, along with non-state actors, all threaten to destabilize the post-Cold War order. We, in collaboration with our allies, must not shrink away from answering the new threats we face in the 21st Century. The alternative is to cede global leadership to causes that are antithetical to our American values, and that is unacceptable.
Pro-Life & Family Issues
Families are the building block of our society, and where our next generation grows into the world. A stable and healthy home life is critical to children going on to lead successful and productive lives. That home life starts with parents, and we must empower families, the support systems provided to them, and the communities in which they live to raise their children.
I firmly believe that all human life is sacred and should be protected at every stage, and I am working to advance the cause for life in Congress. I agree with the Founding Fathers, who correctly placed life first among the list of rights enumerated in the Declaration of Independence, and I will continue to serve as a strong and active advocate to protect the rights of the unborn and the most vulnerable in our society.