Summary
Current Position: US Representative for OH 1st District since 2011
Affiliation: Republican
Former Position(s): State Delegate from 1995 – 2009
Featured Quote: 
"Today, it's more important than ever that we protect innocent unborn life." Watch my remarks on the House Floor about making the Hyde Amendment permanent. #HydeSavesLives
Featured Video: 
Chabot Q&A on U.S. cooperation with Europe on China & the broader Indo-Pacific
News
i
NPR's Audie Cornish talks with Congressman Steve Chabot, a ranking member of the foreign affairs subcommittee overseeing Afghanistan, about Thursday's bombings and President Biden's speech.
AUDIE CORNISH, HOST:
President Biden spoke late this afternoon on the events in Afghanistan today. He called the fallen U.S. service people part of a great, noble company of heroes. He pledged the U.S. evacuation would continue, and he vowed to hunt down the group responsible for the suicide attacks. For more reaction, let's bring in Congressman Steve Chabot. He's a Republican from Ohio. He's also a member of the House Foreign Affairs Committee. That's a ranking member of the subcommittee overseeing Afghanistan as well.
Welcome to the program.
STEVE CHABOT: Thank you. Good evening.
CORNISH: Recently, when you spoke with NPR, you called on President Biden to take responsibility for how events have been unfolding with this withdrawal process. Did you hear him do that in his address this afternoon?
CHABOT: No. Once again, he's basically putting the blame elsewhere. And I think the important thing to remember that in the last year and a half, we had not suffered one military – an American casualty. And today, in this chaotic debacle of a pullout, we suffered at least 13, in addition to that, obviously, the dozens and dozens of Afghans, mostly our allies, who were killed as well. So this was a tragic…
Twitter
About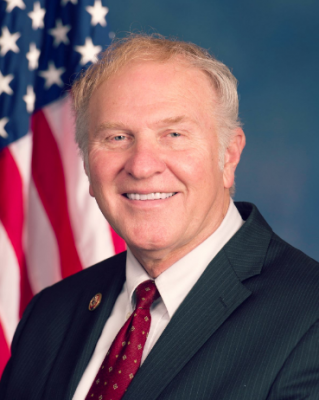 Source: Government page
Congressman Steve Chabot has proudly served Ohio's First Congressional District for 24 years. A lifelong Cincinnatian, Steve previously served as a Cincinnati City Councilman and Hamilton County Commissioner for five years each prior to being elected to Congress in 1994.
Since becoming a Member of Congress, Congressman Chabot has served on the Committee on the Judiciary, the Committee on Small Business and the Committee on Foreign Affairs.
Congressman Chabot currently serves as the Ranking Member of the House Foreign Affairs Subcommittee on Asia, the Pacific, Central Asia and Nonproliferation. He has also served as: Chairman of the House Committee on Small Business from 2015-2018;  Chairman of the Judiciary Subcommittee on the Constitution from 2001-2006; Ranking Member on the Small Business Committee from 2019-2020 and 2007-2008; Chairman of the Foreign Affairs Subcommittee on the Middle East and South Asia from 2011-2012; and Chairman of the Foreign Affairs Subcommittee on Asia and the Pacific from 2013-2014.
Steve continues to fight wasteful government spending in Congress, where he is one of the leading advocates for fiscal responsibility. He has consistently voted to eliminate wasteful spending and reduce the excessive tax burden on hard-working Americans. Nonpartisan taxpayer advocacy groups such as Citizens Against Government Waste, the Concord Coalition and the National Taxpayers Union have time and again rated him as one of the most taxpayer friendly members of Congress.
While in Congress, Steve has also helped lead efforts to reduce the regulatory burden on America's small businesses, and to combat the opioid epidemic. He is an outspoken defender of the rights of the unborn, most importantly having authored the ban on the practice of partial-birth abortions.
During the COVID-19 pandemic, as Ranking Member of the House Small Business Committee, Steve worked closely with Democratic Chairwoman Nydia Velazquez and their colleagues in the Senate to help craft, enact, implement and improve the Paycheck Protection Program.  This critical program provided forgivable loans to small businesses struggling to survive the economic shutdowns implemented by states across the country, provided that the businesses kept their employees on payroll.  Ultimately, the program helped to save over 50 million jobs nationwide, including more than 256,000 in the First Congressional District.
In January 1999, Congressman Chabot served as one of 13 House Managers during the Senate impeachment trial of President Bill Clinton, where he received praise for his even-handed and thoughtful approach to the trial.
Steve graduated from LaSalle High School in 1971, and earned his undergraduate degree from the College of William and Mary four years later. After college, he returned to Cincinnati to teach at St. Joseph's School in the West End, while studying at Northern Kentucky University's Salmon P. Chase College of Law in the evening.
Steve and his wife, Donna, live in the Cincinnati neighborhood of Westwood. They have two children, Erica and Randy, and are the proud grandparents of Reed and Keira Noelle.
Voting Record
Caucuses 
Congressional Taiwan Caucus (co-chair)
U.S.-Japan Caucus
House Baltic Caucus
House Cambodia Caucus
Republican Study Committee
Experience
Work Experience
Served as a U.S. Representative from Ohio
1995 to 2009
Commisioner
Hamilton County, Ohio
1990 to 1994
Education
Personal
Birth Year: 1953
Place of Birth: Cincinnati, OH
Gender: Male
Race(s): Caucasian
Religion: Roman Catholic
Spouse: Donna Chabot
Children: Erica Chabot, Randy Chabot
Contact
Email:
Offices
Washington D.C. Office
2408 Rayburn House Office Building
Washington, D.C. 20515
Phone: (202) 225-2216
Fax: (202) 225-3012
Warren County Office
11 South Broadway
Lebanon, OH 45036
Phone: (513) 421-8704
Fax: (513) 421-8722
Cincinnati Office
441 Vine Street, Rm. 3003
Cincinnati, OH 45202
Phone: (513) 684-2723
Fax: (513) 421-8722
Web
Government Page, Campaign Site, Twitter, YouTube, Facebook, Wikipedia
Politics
Source: none
Campaign Finance
Open Secrets – We Follow the Money
Voting Record
VoteSmart – Key Votes & Ratings
Search
Wikipedia Entry
Steven Joseph Chabot (/ˈʃæbət/ SHAB-ət; born January 22, 1953) is an American politician and lawyer who has been the United States Representative for Ohio's 1st congressional district since 2011. A member of the Republican Party, he previously represented the district from 1995 to 2009.
Early life, education, and pre-political career
Chabot was born in 1953 in Cincinnati, Ohio, the son of Gerard Joseph and Doris Leona (née Tilley) Chabot; paternally, he is of French-Canadian descent.[1] He graduated from La Salle High School in Cincinnati in 1971, and then from the College of William and Mary in 1975, earning a Bachelor of Arts in physical education. He went on to obtain a Juris Doctor degree from Northern Kentucky University Salmon P. Chase College of Law in 1978. He worked as an elementary school teacher in 1975–76 while taking law classes at night. Chabot also taught political science at the University of Cincinnati and chaired the Boy Scouts of Cincinnati.[2]
As a practicing attorney from 1978 to 1994, Chabot handled domestic disputes and the drafting of wills as a sole practitioner.[3] He operated out of a small law office in Westwood.[4]
Early political career
Chabot ran unsuccessfully for the Cincinnati City Council as an independent candidate in 1979 and as a Republican in 1983. He won a seat in 1985 as a Republican and was reelected for the next four years. In 1988, he ran for the U.S. House of Representatives against seven-term incumbent Democrat Tom Luken, who defeated him, 56–44%.[5] In 1990 he was appointed a Commissioner of Hamilton County, Ohio, and was elected later that year and again in 1992, holding that office until 1994.
U.S. House of Representatives
Elections
In 1994, Chabot ran for the U.S. House again and defeated Democratic incumbent David S. Mann of Ohio's 1st congressional district, 56%–44%. In 1996, he defeated Democrat Mark Longabaugh, a member of the Cincinnati City Council, 54%–43%.[6] In 1998, he defeated Cincinnati Mayor Roxanne Qualls, 53% to 47%.[7] In the series of debates during that campaign, Qualls criticized Chabot for not funneling enough federal spending to his home district. Chabot countered that he would not support "wasteful or unnecessary" federal programs.[8][9] In 2000, he defeated City Councilman John Cranley 53–44%.[10] In 2002, he defeated Greg Harris with 65% of the vote.[10] In 2004, he defeated Harris again, with 60% of the vote.[11]
2006
Chabot defeated Democratic challenger John Cranley again, this time by a narrower margin of 52–48%.[12]
2008
Chabot lost to State Representative Steve Driehaus, 52%–48%.[13]
2010
In a rematch, Chabot defeated Driehaus,[14][15] Libertarian Jim Berns, and Green Party nominee Richard Stevenson.[16] Chabot won with 51% of the vote.[17][18]
2012
Chabot defeated Democratic nominee Jeff Sinnard 58%–38%, with Green nominee Rich Stevenson, and Libertarian nominee Jim Berns picking up the balance.[19] He was helped by the 2010 round of redistricting, which shifted the majority of heavily Republican Warren County to the 1st Congressional District.[20]
Tenure
On December 18, 2019, Chabot voted against both articles of impeachment against President Donald Trump. Of the 195 Republicans who voted, all voted against both articles.
On January 7, 2021, Chabot objected to the certification of the 2020 US presidential election results in Congress based on false claims of voter fraud.[21]
In March 2021, he voted against the American Rescue Plan Act of 2021.[22]
Committee assignments
Caucus memberships
Electoral history
Ohio's 1st congressional district: Results 1988, 1994–2018[26][27]


| Year | | Winner | Votes | Pct | | Runner-up | Votes | Pct | | 3rd Party | Party | Votes | Pct | | 3rd Party | Party | Votes | Pct | |
| --- | --- | --- | --- | --- | --- | --- | --- | --- | --- | --- | --- | --- | --- | --- | --- | --- | --- | --- | --- |
| 1988 | | Thomas A. Luken (inc.) | 117,682 | 57% | | Steve Chabot | 90,738 | 43% | | | | | | | | | | | |
| 1994 | | Steve Chabot | 92,997 | 56% | | David S. Mann (inc.) | 72,822 | 44% | | | | | | | | | | | |
| 1996 | | Steve Chabot (inc.) | 118,324 | 54% | | Mark P. Longabaugh | 94,719 | 43% | | John G. Halley | Natural Law | 5,381 | 2% | | | | | | |
| 1998 | | Steve Chabot (inc.) | 92,421 | 53% | | Roxanne Qualls | 82,003 | 47% | | | | | | | | | | | |
| 2000 | | Steve Chabot (inc.) | 116,768 | 53% | | John Cranley | 98,328 | 45% | | David A. Groshoff | Libertarian | 3,399 | 2% | | Richard L. Stevenson | Natural Law | 1,933 | 1% | |
| 2002 | | Steve Chabot (inc.) | 110,760 | 65% | | Greg Harris | 60,168 | 35% | | | | | | | | | | | |
| 2004 | | Steve Chabot (inc.) | 173,430 | 60% | | Greg Harris | 116,235 | 40% | | | | | | | | | | | * |
| 2006 | | Steve Chabot (inc.) | 105,680 | 52% | | John Cranley | 96,584 | 48% | | | | | | | | | | | |
| 2008 | | Steve Driehaus | 155,455 | 52% | | Steve Chabot (inc.) | 140,683 | 48% | | | | | | | | | | | * |
| 2010 | | Steve Chabot | 103,770 | 52% | | Steven L. Driehaus (inc.) | 92,672 | 45% | | Jim A. Berns | Libertarian | 3,076 | 2% | | Richard L. Stevenson | Natural Law | 2,000 | 1% | |
| 2012 | | Steve Chabot (inc.) | 201,907 | 58% | | Jeff Sinnard | 131,490 | 38% | | Jim A. Berns | Libertarian | 9,674 | 3% | | Richard L. Stevenson | Green Party | 6,645 | 2% | |
| 2014 | | Steve Chabot (inc.) | 124,779 | 63% | | Fred Kundrata | 72,604 | 37% | | | | | | | | | | | |
| 2016 | | Steve Chabot (inc.) | 210,014 | 59% | | Michele Young | 144,644 | 41% | | | | | | | | | | | |
| 2018 | | Steve Chabot (inc.) | 154,409 | 51% | | Aftab Pureval | 141,118 | 47% | | Dirk Kubala | Libertarian | 5,339 | 2% | | | | | | |
| 2020 | | Steve Chabot (inc.) | 199,560 | 52% | | Kate Schroder | 172,022 | 45% | | Kevin Kahn | Libertarian | 13,692 | 4% | | | | | | |
*Write-in and minor candidate notes: In 2004, Rich Stevenson received 198 votes. In 2008, Eric Wilson received 85 votes and Rich Stevenson received 67 votes. In 2020, Kiumars Kiani received 11 votes.
Political positions
During the presidency of Donald Trump, Chabot voted in line with Trump's stated position 93.1% of the time.[28] As of September 2021, Chabot had voted in line with Joe Biden's stated position 13.9% of the time.[29]
Health care
Chabot authored a bill prohibiting a form of late-term abortion called partial-birth abortion, referred to in some medical literature by its less common name of intact dilation and extraction. President George W. Bush signed the bill into law on November 5, 2003.[30]
Chabot favors repealing the Affordable Care Act (Obamacare). He favors market-based reforms that he claims will offer American families more lower-cost options.[31] He supported the March 2017 version of the American Health Care Act, the GOP's replacement for Obamacare.[32] On May 4, 2017, Chabot voted to repeal the Affordable Care Act and pass the American Health Care Act.[33][34]
Environment
On the topic of man-made climate change, Chabot has said, "the evidence concerning man-made climate change is far from conclusive".[35] He has said cap-and-trade is an "extreme proposal" that would harm the economy.[35]
Other
In 1999, Chabot was one of the managers appointed to conduct the impeachment proceedings of President Bill Clinton.[36]
On August 22, 2011, Chabot asked Cincinnati police to confiscate cameras being used by private citizens to record a town-hall meeting, even as media television cameras recorded the incident.[37][38][39] YouTube videos of the incident provided wide awareness of it, and the participating police officer was later disciplined.[40]
In 2002, Chabot advocated teaching intelligent design alongside the theory of evolution by natural selection in Ohio high schools.[41]
Chabot has called for ending logging subsidies in the Tongass National Forest,[42] and promoted relations with Taiwan.[43] In 2002, he helped spearhead the local campaign against building a light rail system in Hamilton County.[44]
As of 2016, Chabot had traveled on congressional fact-finding missions to 46 countries at a cost of $200,000.[45]
Personal life
Chabot lives with his wife Donna in Westwood. They have two children and a grandson.[46]
References
External links
Recent Elections
2018 US Representative
| | | |
| --- | --- | --- |
| Steve Chabot (R) | 154,409 | 51.3% |
| Aftab Purevel (D) | 141,118 | 46.9% |
| Dirk Kubala (L) | 5,339 | 1.8% |
| TOTAL | 300,866 | |
Source: Ballotpedia
Finances
CHABOT, STEVEN J has run in 6 races for public office, winning 5 of them. The candidate has raised a total of $8,259,812.
Source: Follow the Money
Committees
Committees
House Committee on Small Business
House Committee on Foreign Affairs
House Committee on the Judiciary
Subcommittees
Middle East, North Africa, and International Terrorism
Courts, Intellectual Property, and the Internet
Crime, Terrorism and Homeland Security
Voting Record
See: Vote Smart
New Legislation
Source: Congress.gov
Issues
Source: Government page
Committees
Committee on Foreign Affairs

Subcommittee on Asia and the Pacific
Subcommittee on the Middle East and South Asia

Committee on the Judiciary

Subcommittee on the Constitution
Subcommittee on Intellectual Property, Competition, and the Internet

Committee on Small Business
Legislation
Sponsored and Cosponsored
Issues
Governance
BUDGET, DEBT, AND SPENDING
Spending is out-of-control in Washington, and has been for quite some time.  Each day, we add to our national debt by spending a lot more than the IRS collects in taxes.  As this debt burden continues to grow – it's now about $20 trillion – we must remember that it will be handed down to our children and grandchildren.  Just as families and businesses balance their own checkbooks, the federal government should be expected to do the same.
I believe that it is critical that lawmakers do everything possible to root out wasteful spending from the federal budget, reduce spending overall, and promote policies that will grow our economy.  In my opinion, one way to help tackle this problem is a constitutional amendment to ensure that future Congresses cannot spend money they do not have.
Economy
Economy, Jobs & Regulation
Revitalizing our economy and putting Americans back to work is my top priority in Washington. Unfortunately, families and small businesses are struggling.  We need to get Americans back to work, and in order to do that, the federal government must not stifle job growth.
With this in mind, it is imperative that Congress pursue pro-growth policies that empower the private sector and limit the size and scope of the federal government.  And we need to support policies that remove obstacles to job creation, including simplifying our complex tax code, ensuring better access to capital, reducing our debt and deficit, and stopping unnecessary federal regulations that are likely to do more harm than good.
Throughout my time in Congress, I have served on the House Committee on Small Business and currently serve as its Chairman.  To see the work I have done to support America's small businesses, please visit the Committee's website.
Small Business
Small businesses are the backbone of American's economy.  Our nation's 29 million small businesses create six out of every ten new jobs, make up the vast majority of exporters and employ about half of all private-sector employees.
Throughout my time in Congress, I have served on the House Committee on Small Business, where I have had the privilege to champion America's entrepreneurs.  Currently, I serve as the Chairman of the Committee.  To find out more about the numerous efforts I am leading to strengthen the small business community and the American economy, please visit the Committee's website.
Education
Education
As a former teacher, I understand that every child in America deserves access to a quality education.  During my time in Congress, I have made it a priority to see that states and localities are given the flexibility and tools needed to prepare students for success in the global economy.
I believe strongly that decisions on how to best educate our children should be made by parents, teachers, and local communities.  That way, our education resources can be focused on helping children get the support they need, instead of being consumed complying with costly mandates from Washington.
Health Care
Health Care
It is critical that Americans have access to quality, affordable health care.  Among the important issues before Congress, Americans consistently consider access to reliable health care for themselves and their loved ones at, or near, the top.  Sadly, although many Americans received coverage through the Patient Protection and Affordable Care Act (ACA), often called Obamacare, this law has also made premiums unaffordable and reduced health care options for millions of others. We can do better.
I believe Congress has been given a clear mandate to repeal and replace the ACA, and I have consistently supported doing so.  As the health care debate unfolds, I will continue to work to make health care affordable and accessible to all Americans.
Social Security & Medicare
Social Security and Medicare provide critical benefits to more than 50 million Americans.  Our seniors deserve our respect and our gratitude, and we must protect the benefits they earned by paying into both systems.
My mother and my mother-in-law are now receiving the benefits they earned, just like millions of other hardworking Americans.  As such, I understand firsthand that seniors rely on both of these programs to meet their daily living and health care expenses.  Seniors should have the peace of mind that they will see a return on the investments made throughout their lifetime, and so, I have serious concerns about any reform proposals for either program that would reduce benefits for current beneficiaries.
Infrastructure
Energy
America has been blessed with abundant energy resources.  Our prosperity depends on reducing our dependence on foreign sources of energy and tapping our resources here at home.  In order to move to true energy independence, we must explore the many available domestic energy resources in an environmentally-friendly manner.
I am a supporter of an "all of the above" approach to energy production, including fully developing our own sources of energy and making sure that we don't slow down the development of new energy production with needless regulation
Social Security
Veterans
Veterans
We owe our veterans a tremendous debt of gratitude, because it is through their dedication and sacrifices that America remains safe and free.  There is not enough we can do to repay the brave men and women in our country's armed forces for the sacrifices they have made.  I am humbled to be their representative and advocate in Washington.
Our priorities in Washington must reflect our dedication to supporting those who have served our country.  That is why I am a strong supporter of legislation and funding efforts that ensure veterans have access to medical care, education, and financial services.  And throughout my time in Congress, I have also supported numerous measures to give our veterans more choices, improve accountability at the VA, and cut down on its backlog.
In keeping with his support for Veterans, Congressman Steve Chabot is a sponsor of the following:
H.R. 499, the Service-Disabled Veterans Small Business Continuation Act (116th Congress)
Congressman Steve Chabot also supported the following major pieces of legislation passed by the House:
S. 2372, the VA MISSION Act (signed into law in the 115th Congress)
H.R. 1381, the Burn Pit Registry Enhancement Act (116th Congress)
Congressman Steve Chabot is also a co-sponsor of the following legislation:
H.R. 203, the Blue Water Navy Vietnam Veterans Act (116th Congress)
H.R. 553, the Military Surviving Spouses Equity Act (116th Congress)
H.R. 628, the WINGMAN Act (116th Congress)
H.R. 1424, the Fallen Warrior Battlefield Cross Memorial Act (116th Congress)
H.R. 1615, the VA-SBA Act (116th Congress)
Foreign Policy & Trade
Since I was first elected to Congress, I have had the opportunity to serve on the House Committee on Foreign Affairs.  And I have long served on its Asia-Pacific and Middle East and North Africa Subcommittees.
An engaged American foreign policy is a vital part of our success on the world stage.  International cooperation helps achieve our national security objectives through our military alliances and through less formal channels.  Defeating the Islamic State (ISIS), preventing Iran or North Korea from threatening the world with nuclear weapons, and ensuring that countries like Russia and China do not infringe on the territorial sovereignty of their neighbors requires continued communication with our allies abroad.
Trade is also a vital part of foreign policy.  Fairly negotiated trade deals open new markets for American exports and give our small businesses new customers.  These agreements also bring down prices for American consumers.  They must also be properly negotiated to ensure that they put American workers and exporters on a level playing field with foreign competitors.
Protecting the Unborn
Government has an obligation to protect the safety of the most vulnerable among us.  I believe that life begins at conception, and I will continue to support the rights of the unborn.
I have cosponsored numerous bills aimed at protecting and furthering the right to life throughout my time in Congress.  One of my proudest moments was the passage of the Partial-Birth Abortion Ban Act of 2003.  That important legislation, which I authored, put an end to the heinous practice of partially delivering an infant only as a means to kill him or her.  I am also committed to supporting and expanding important legal protections for doctors and other health care providers who refuse to perform abortion procedures to which they are morally opposed.